All Fendi products, including Fendi Belts, are made in Italy. The Fendi luxury brand prides itself on making products that are 100% Italian. Therefore, if the Fendi belt you have says 'made in China,' it is definitely a fake. Although Fendi belts are primarily manufactured in Italy, they can be purchased through various outlets.
Are Fendi Belts Made in China?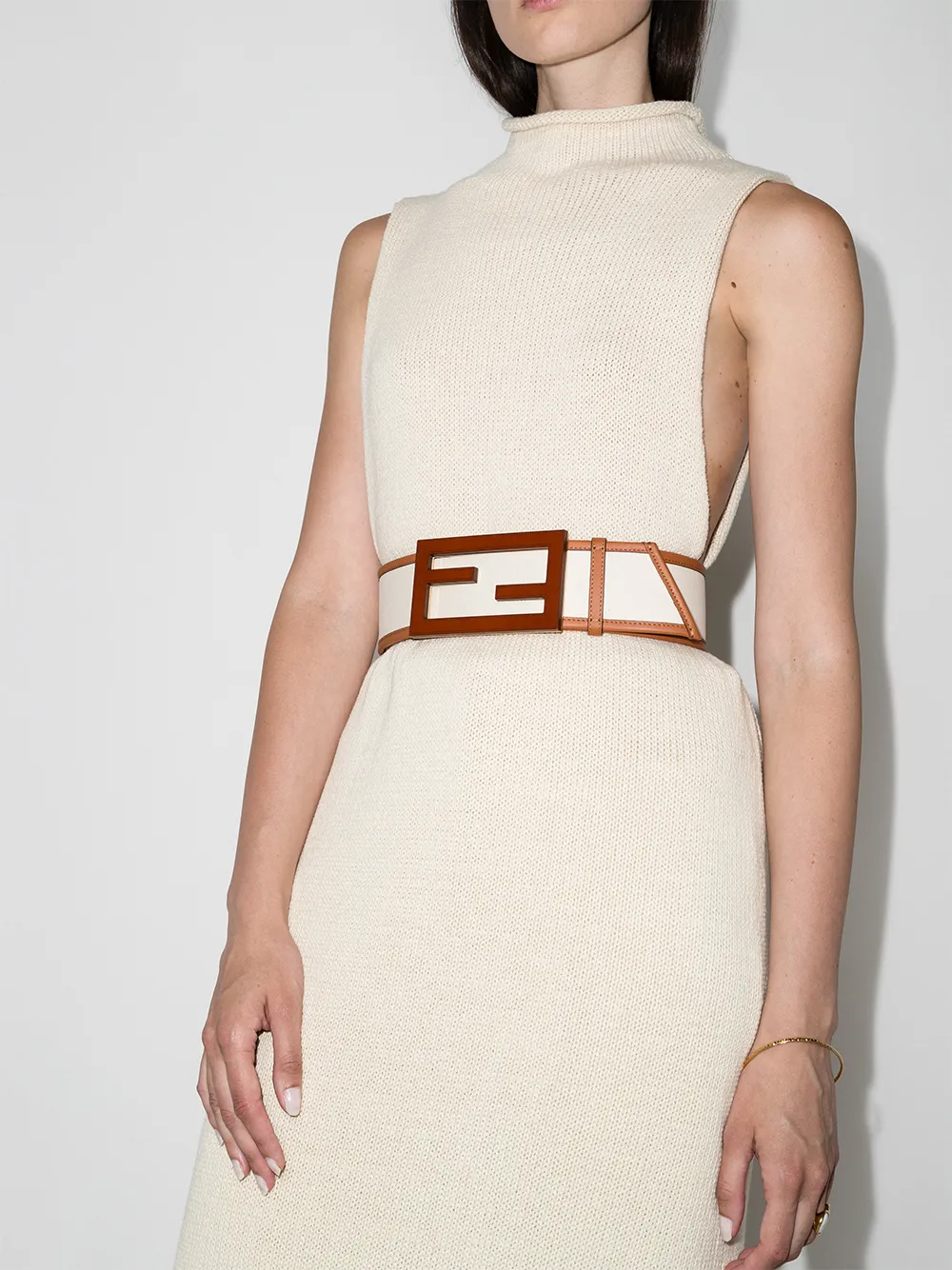 No, Fendi belts are not made in any part of China. China is a place of great production potential for luxury brands like Fendi. As such, many luxury brands have manufacturing industries and bases in China. However, Fendi does not seem to share the sentiments. The luxury Italian brand does not make any of its products in China – not even its belts.
Since 1925, when the luxury brand was established, Fendi has always made quality belts with a style peculiar to the brand. Fendi is particular about top-notch quality and originality, and this signature can be seen on its belts.
Who Makes Fendi Belts?
Fendi is owned by the French luxury conglomerate, LVMH – Moët Hennessy Louis Vuitton. LVMH makes Fendi belts, as well as all other Fendi products.
Adele and Edoardo Fendi originally founded Fendi as a leather and fur shop in Via del Plebiscito, Rome. It was acquired by LVMH in 1999 and has since been run by the group.
How Much Does a Fendi Belt Cost?
Fendi belts cost as low as $200 and as high as $2,500 on average. The most expensive Fendi belts are the Black Selleria Belt and Fendi's Black Belt, which cost a whopping $2,500.
These Fendi belts are crafted from very fine, sturdy, but soft leather from the Cayman Islands. Fendi's Black Selleria Belt is one of the finest of Fendi belts.
Fendi belts are made from leather of the highest quality, which makes them some of the most expensive in the market.
Where Are Fendi Belts Sold?
The best places to get Fendi belts are at Fendi's physical stores and outlets – to ensure you are getting the real thing. If you are buying from the brand itself, you can be sure it is 100% authentic.
However, it is not that easy to locate a Fendi store. There is a high chance there is no Fendi store around you. Another alternative is buying from websites and online platforms that sell and resell new and used authentic designer products like Fendi belts.
You can get original Fendi belts from retailers such as Saks Fifth Avenue, Farfetch, or Nordstrom. These are three of the most trusted retailers where you can get authentic Fendi belts.
On the other hand, Fendi belts can also be acquired from second-hand stores and flea markets. There is a high chance you get the fake Fendi belt, or you don't even find it at all. However, there is also a possibility, though slim, of getting authentic Fendi belts.
If you are shopping from flea markets and second-hand stores, you should know how to identify a genuine Fendi belt.
Conclusion
The Fendi brand boasts of the fact that all of its products are 100% Italian. As such, all of Fendi's products, including the belts, are made in Italy.