Fendi is an Italian luxury brand founded in Rome back in 1925. Rome is said to be the brand's key inspiration. 'FENDI ROMA' is a slogan used to celebrate the brand's origin, Rome. The Fendi logo is world-renowned and has come a long way from when it was first designed.
What is Fendi Roma?
'Fendi Roma' is one of the inscriptions Fendi puts on its products. The logo of the luxury fashion brand is renowned all over the world. Since the brand's origin city is Rome, it celebrates the city in its logo.
'Fendi Roma' is seen on many Fendi products and is used to authenticate Fendi products. Essentially, if a Fendi product, bags, shoes, or belts, does not have 'Fendi Roma,' 'Fendi,' or 'Made in Italy,' it is fake.
Fendi does not only pay homage to its Rome origins; it also honors its pioneering creative designer, Karl Lagerfeld, for his contributions to the brand's success.
What Does Fendi Mean in Slang?
Fendi is coined from the Italian proverb, 'Fendere,' which means 'to split.' 'Fendi' seems like an occupational surname for a woodsman or a wood splitter. As slang, Fendi can also mean 'truth' or 'fact.' For instance, when someone says 'that's a Fendi,' they mean 'that's a fact.'
What is The Fendi Logo Origin?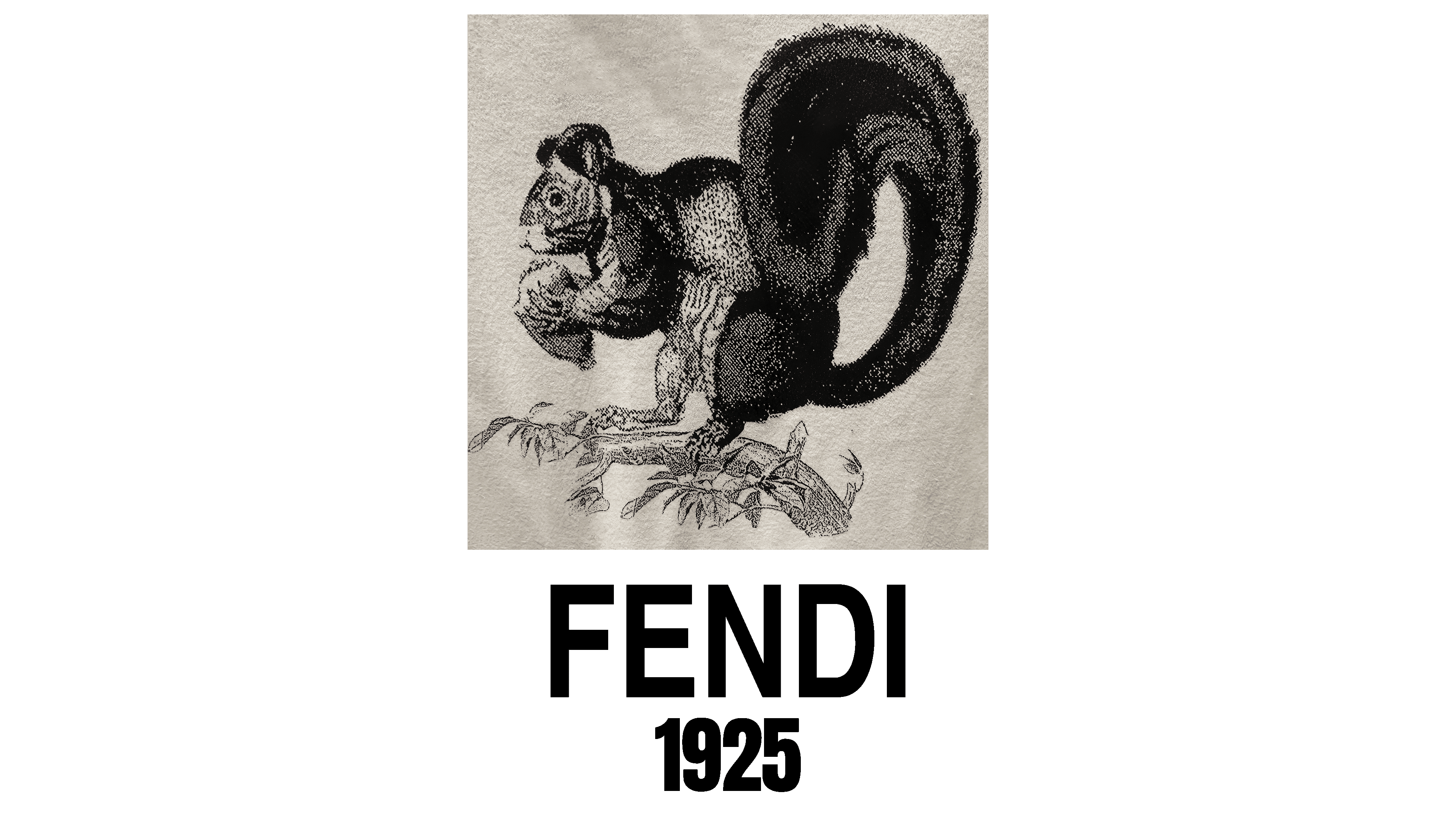 Fendi logo hasn't always been this popular double F known in the world today. The brand's first logo was a squirrel holding a nut while standing delicately on a tree branch. Below the image was an inscription, '1925.' When Karl Lagerfield joined in 1965, the logo was changed to the iconic double F.
Later in 2000, the double F was removed from the official Fendi logo and only used for prints on fabrics and leather. The new official visual identity of the brand became a single capitalized inscription in a refined sans-serif typeface. The letters had huge space between each other, and this made the logo airy and light.
The logo font was redesigned in 2013 into a smooth rounded font. The logotype is complemented with the slogan 'ROMA' in the same but smaller font – to celebrate the brand's home city.
Who Owns Fendi?
Fendi was founded by Eduardo Fendi and his wife, Adele Fendi, far back in 1925 in Rome, Italy. Fendi used to be a family business run by Eduardo, his wife, and his five daughters.
The whole family was significantly involved such that after Eduardo died, his wife and daughters kept the label going. Fendi has never once deviated from its true roots; beauty and innovation.
In 1999, LVMH and Prada acquired Fendi, with both brands' chairmen being major shareholders. Nevertheless, the brand remains under the management of the Fendi family. The family's third-generation daughters are currently running it.
Conclusion
The Fendi brand owes its success to its first creative designer, Karl Lagerfeld, and its home city, Rome. 'FENDI ROMA' is used to celebrate its home city and also honor Lagerfeld for his contribution to the brand's outstanding reputation.