Hermès has always possessed an unwavering commitment to style, quality, and exclusivity. Investing in one of the luxury brand's bags is a massive commitment that could set you back tens of thousands of dollars, so shouldn't be taken lightly.
If you, like millions of others, are forever screenshotting the Hermès Evelyne bag – we feel you, and we've done all the research so you don't have to.
Hare, we go through the best Evelyne lookalikes on the market, for a fraction of the price.
Whilst we're not ones for outwardly supporting 'knock-offs', buying into a style that is fairly similar and for less money will help you gauge whether the Evelyne will fit into your wardrobe and ultimately be worth the price.
What Is Hermès Evelyne?
Even if you've never heard of the Hermès Evelyne bag, you've probably spotted it at least once. It's one of the most lust-after styles that the brand has ever released. The bag is so widely adored because of its simple design and its functionality.
The Evelyne is an adjustable cross-body bag design, typically cut from taurillon Clemence leather, that features the brand's H initials embossed onto the front. The bag is often favoured as it is super practical for everyday use.
Additionally to its adjustable strap, the bag also features an extra compartment on the back of the bag – perfect for storing more important items like your purse. 
The Evelyne is typically sold upwards of $3,500 – this is cheaper than most Hermès bags however, they do appreciate in value over time and can receive great resale prices due to the exclusivity.
Cartier Must De Cartier Mini Model Hobo Bag
If you're looking for a cheaper alternative to the Evelyne, but still want the connection to a well-established fashion house, then Cartier is a great alternative. Their Must De Cartier Mini Model Hobo Bag is strikingly similar to the Evelyne, and half the price. 
Similarly to Evelyne, the Mini Model Hobo bag is a cross-body design. The two bags pretty much have the same shape to them, and both feature adjustable straps.
The only real difference between the two is that Cartier's design has their own brand logo embossed onto the front, along with an extra compartment on the inside of the bag. 
For $1460, it's definitely worth the investment if you're torn on buying into the Hermès brand. What's even better is that Cartier is also extremely lust after, they don't compromise on quality and their products are made from some of the very best materials on the market.
Stella McCartney's Stella Mist Logo Shoulder Bag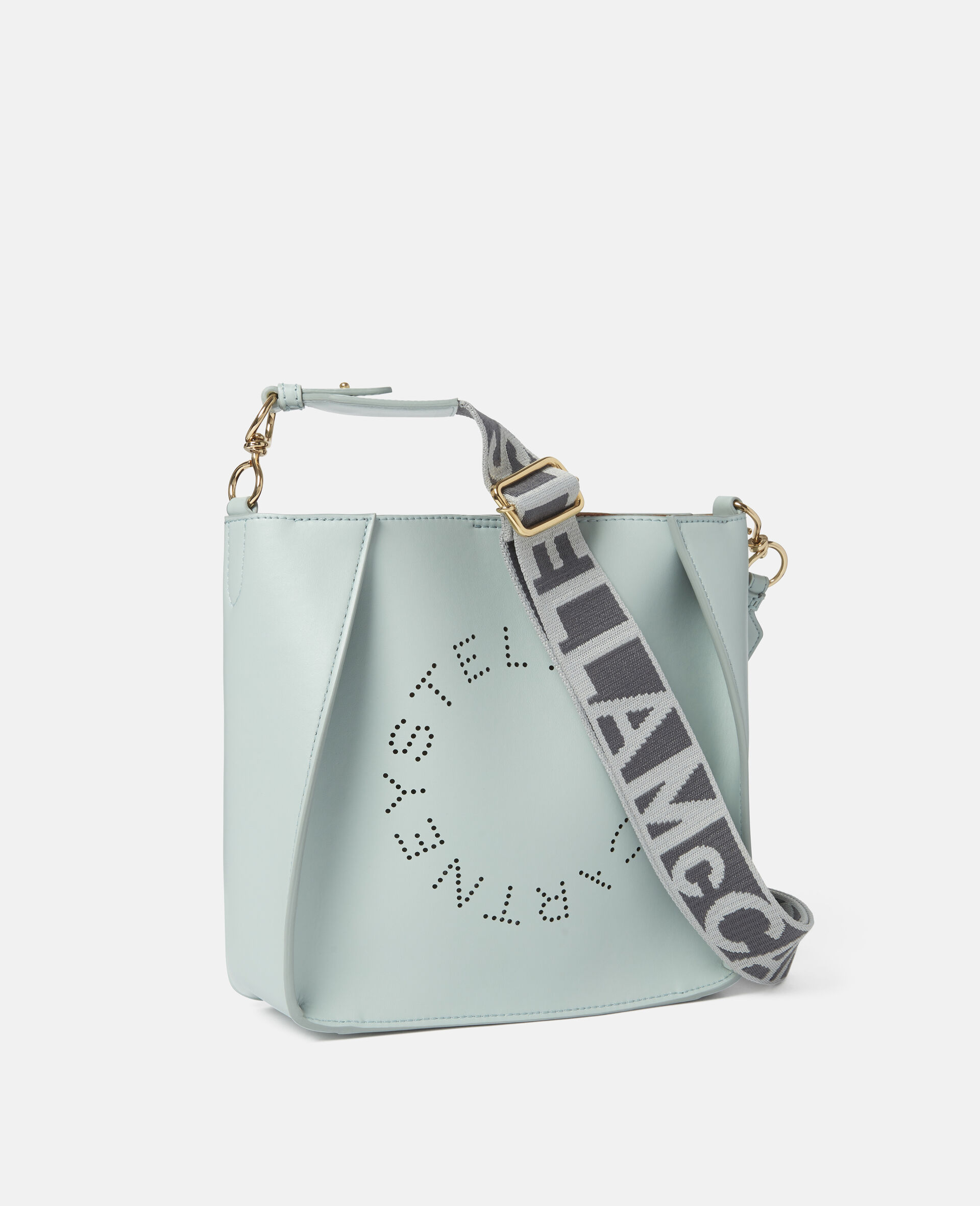 This bag is perfect for those of you who prefer to opt for sustainable, or faux leather alternatives. Stella McCartney is a lifelong vegetarian, and has never used leather in her products – she usually opts for a faux leather that is made up from recycled and organic materials with a vegetable coating.
The Stella Mist Logo Shoulder bag is another strikingly similar model to the Hermès Evelyn. The bag retails for a fraction of the price at $780, and as Stella McCartney is so widely known and popular, we'd say it's worth every penny. 
The bag is a cross body style, and its strap nods to streetwear style as they're embroidered with the Stella McCartney logo. This style features straight lines and is more of a rectangular shape as opposed to the Evelyne. The Shoulder bag features Stella McCartney's logo embossed onto the front in an almost hole punch style. 
What we love about this option is that it comes in a variety of colours. Whether you have a neutral wardrobe or one that is full of colour, you're pretty spoilt for choice.
Summary
It's always a good idea to try a cheaper alternative when you're investing a lot of money into a luxury brand.
So, if you've been eyeing up the Hermès Evelyne, but you're not too sure whether it's worth the heavy price tag, hopefully, our suggestions have helped you out. Our list is curated of brands to suit any type of budget.
The Must De Cartier Mini Model Hobo Bag is a great alternative if you're still willing to spend that little bit extra for quality. The two models are almost identical, with just the embossed branding being the key identifying feature between the two.
Stella McCartney's Stella Shoulder Logo Bag is also a great investment. It's a fraction of the price, and so strikingly similar to the Hermès Evelyn. What we love about this style is it's a nod to streetwear style, and that it's available in so many different colours. Better yet, the bag is also made up of natural materials – so veggies and vegans, this is the bag for you.
To explore more of Hemès coveted bag collection, check out their website.