Louis Vuitton's Vavin collection is one of its iconic, exclusive, and high-quality bag collections. Vavin bags come in different sizes, including bb and pm, where the bb is the smallest of both. Vavin pm is bigger than the mm, but not by much as it can only carry a few things. Still, Vavin pm is more spacious than its mm counterpart.
The luxurious brand introduced the Vavin Collection from the Fall Winter 2018 Collection. The design is a replica of LV's Saint Placide Bag and reminds us a lot of it.
The collection shares the same name with a station of the subway in Pars, and the name "Vavin" means love.
Vavin BB vs. PM: Which One Should You Buy?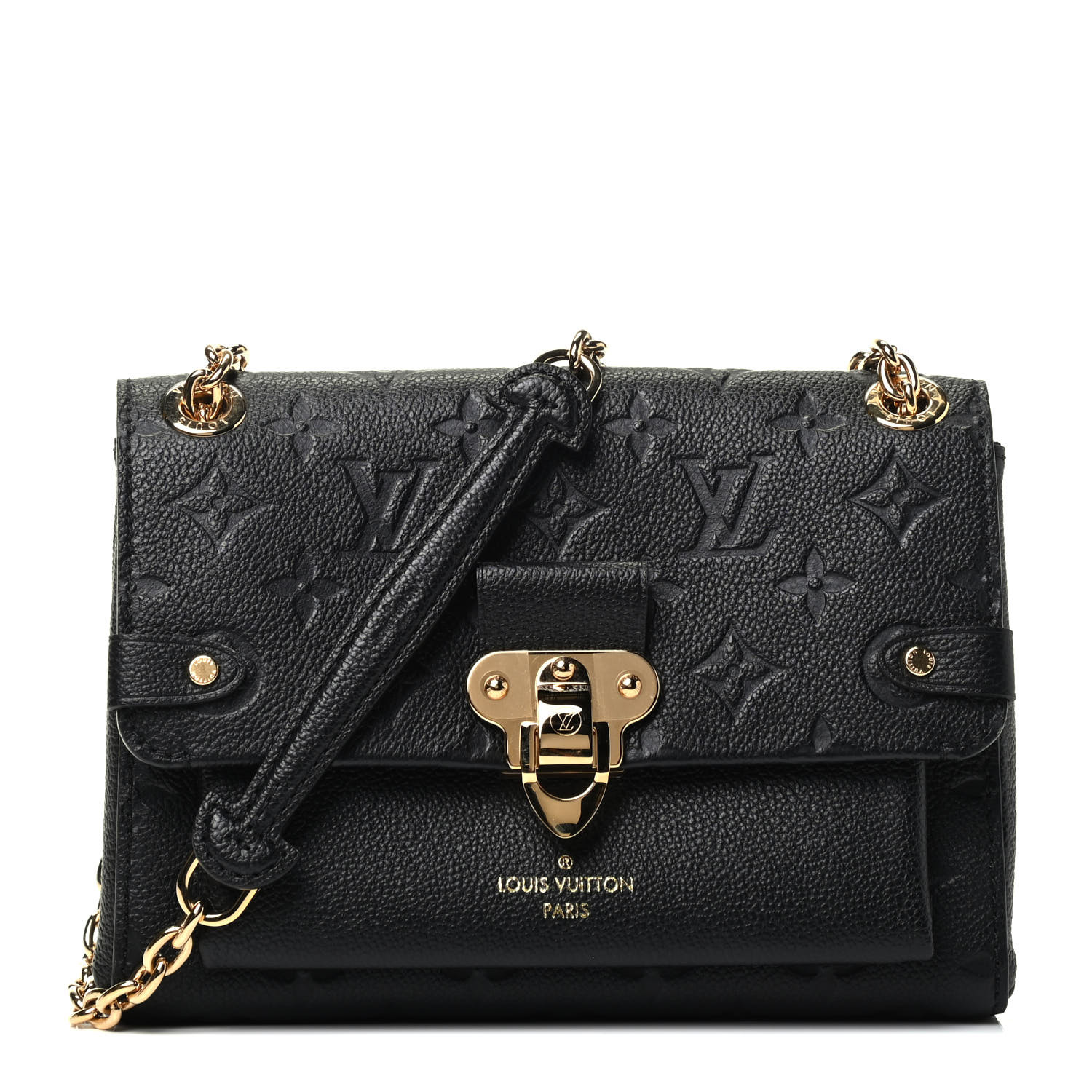 Your needs and intended application will factor into your choice between Vavin bb and pm. For instance, the pm is better if you want a more practical bag. While the Vavin pm is not that big, it is still significantly bigger than the mm.
Vavin pm can hold your basic day-to-day belongings – that is, your phone, wallet, keys, AirPod, and the likes. Vavin bb is cute and compact and cannot hold as much as the pm.
Nevertheless, the Vavin pm is not big enough to hold larger-sized items, like office files and documents. Moreover, it has a magnetic closure – meaning you cannot put more than the bag can hold, or it won't close properly.
Let's give you a rundown of both bag sizes to help you decide which one better suits your needs.
LV bb is 20.5 cm in length, 15 cm in height, and 8 cm in width. Meanwhile, the Vavin pm is 25 cm in length, 17 cm in height, and 9.5 cm in width. The bags feature supple-grained cowhide leather trim and embossed supple-grained cowhide leather, microfiber lining, and a metal signature lock.
They have gold-color hardware, a front flap, an open front pocket, and an inside flat pocket. Its chain is sliding and non-removable, 28 cm in length, but can be adjusted to 55.0 cm maximum length.
So, you see, the only difference between pm and bb is in their sizes; their shapes, design, and accessories are the same. In the end, your final decision between pm and bb depends on your preference and how you intend to use the bag.
Is Vavin PM Better Quality Than BB?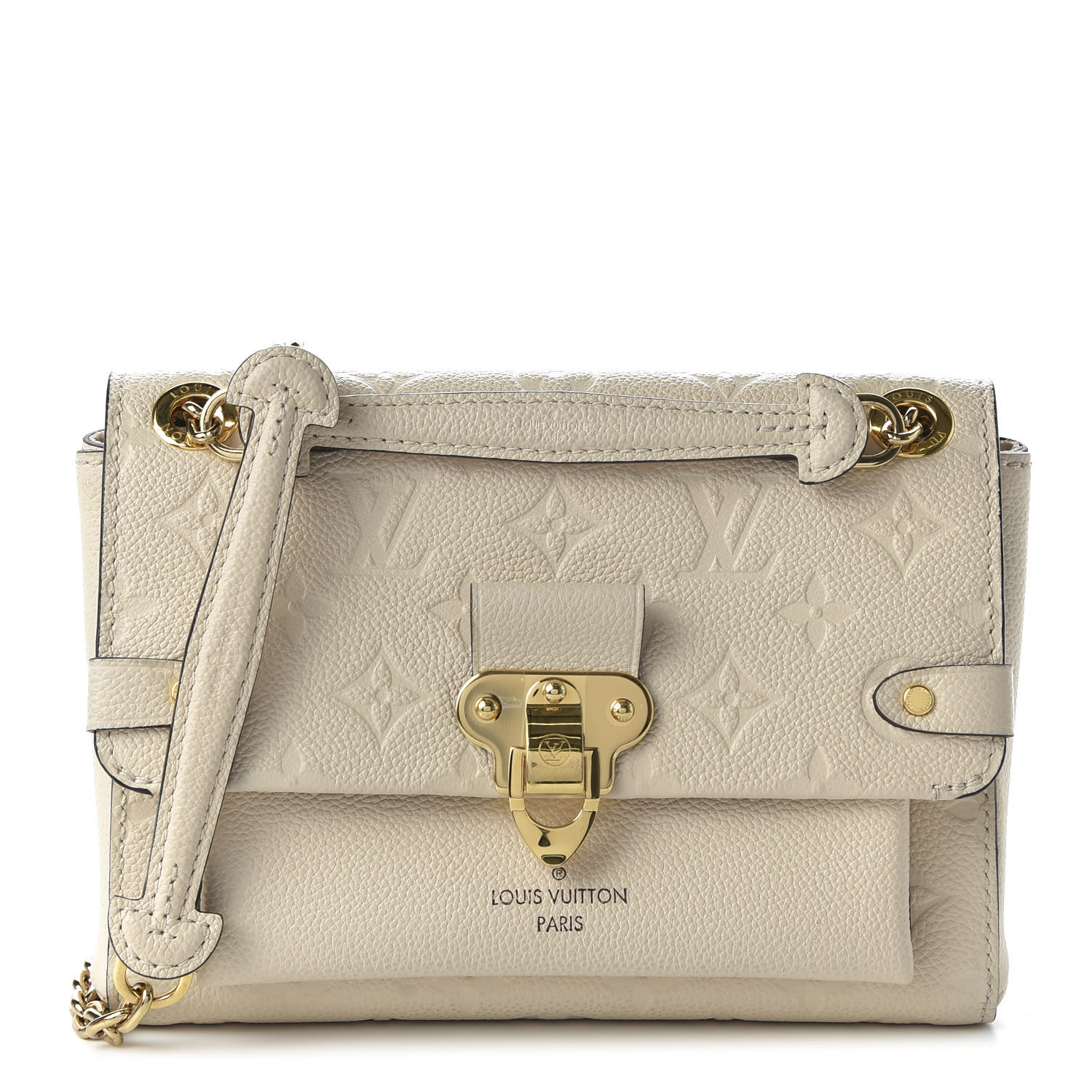 Both Vavin pm and bb are great-quality LV bags featuring the quality level associated with the label. Louis Vuitton's handbags are manufactured from expensive materials, including premium-quality leather, among others.
The label burns its unsold bags rather than refurbish and re-market. As soon as LV bags are removed from sale, the brand can gift them to people, or its employees buy them at a very low price.
If you have to worry about the differences between Vavin pm and bb, their quality isn't one of the things to worry about. Vavin bags, as with other LV bags, are nothing short of high quality.
The Vavin pm is crafted from a sophisticated combination of embossed and smooth Monogram Empreinte leather. It is signed with a bold and shiny statement lock, lightweight, supple, chic, and relaxed – excellent for day-to-evening use.
Meanwhile, the Vavin bb brings a contemporary twist to classic bags with its sophisticated blend of embossed and smooth Monogram Empreinte leather.
The bb's Empreinte leather contrasts with its chain strap's gold finish, with its clasp modeled after LV's historic trunk locks. LV Vavin bags are made in the US, France, Italy, and Spain.
Is LV's Vavin Bag Collection Worth It?
Louis Vuitton takes a spot among the most prestigious and coveted luxury brands for designer handbags. Thus, buying an LV Vavin bag is equivalent to buying status, high quality, class, and luxury.
The quality of the label's craftsmanship is unparalleled, with their innovative, creative, and classic Monogram Empreinte leather.
If you consider your preferences and needs and choose well, your Vavin bag will take pride of place in your bag collection for life. The bags are carefully structured and beautifully made, ensuring their durability – that is, if you care well for them.
Moreover, these Vavin bags have graced the arms of celebrities over the years; little wonder the brand is so coveted. If you buy the practical size for your needs, you will find that Vavin bags, though expensive, are worth every penny spent.
How is the Design of Vavin Bags?
The LV Vavin Bag is a classy, sophisticated handbag created from full leather. The bags in this collection feature a blend of smooth and embossed Monogram Empreinte leather – both derived from supple cowhide.
The bag's body is refined in smooth leather, while its flap is crafted from Embossed Monogram Empreinte. The bold and shiny signature lock of Vavin bags is their most important detail, which is inspired by the label's archives. The signature lock is reinterpreted from the brand's classic luggage bags.
In addition to that is the bag's casual but elegant chain handle that you can adjust to your comfort. Vavin's supple leather is specially crafted to ensure the style is lightweight.
The bag's flap has the iconic Monogram, and its top-bottom is embellished with LV's logo in small lettering, ensuring easy authentication.
How Can You Separate a Fake Vavin From the Original?
The bag's stitching is the first and easiest way to identify if an LV Vavin is fake or original. LV bags are handcrafted, so there should be some imperfections in the stitching.
Perfect and smooth stitching indicates the use of a machine, which means it's not a real Louis Vuitton product. Moreover, LV handbags typically have five stitches across the handle-tab areas.
Also, there should be no skewing as far as thickness and color of the threads used are concerned; it should be consistent. Additionally, the logo stamp should be short; the O's round and bigger than the L, and the T's almost touching each other.
Conclusion
Whether you are buying the bb, mm, or pm, every bag in the Vavin Collection is an all-rounder: streetwear-worthy and iconic vintage piece. Vavin bb and pm are compact-sized, with the pm bigger than the bb. The bb is great if all you're carrying is your phone and keys, while the pm can hold more items.