Versus Versace is classified as a luxury brand since it fulfills numerous qualifying criteria. It's relatively exclusive, pricey, and beloved by the global elite. Versus Versace's items are known for their high-quality production. It is a secondary line of Versace, created and given as a gift to Donatella Versace by Gianni Versace, Versace's founder.
Who Manufactures Versus Versace Products?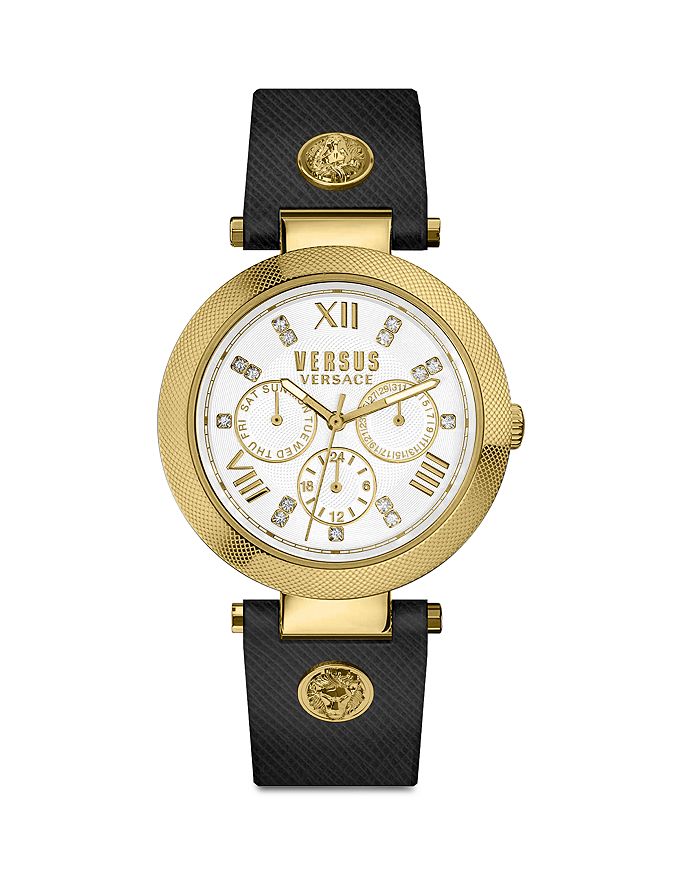 Versus Versace is produced by the world-renowned Italian luxury brand, Versace. Its menswear, womenswear, children's wear, accessories, and footwear are primarily produced in Italy but are also produced in Germany, Spain, France, Switzerland, Romania, Bulgaria, and Albania. Most Versus Versace products come with the bold tag Made in Italy," which gives it that outstanding reputation. Versus Versace is like most Italian brands that are proud of their heritage and known strength and quality.
What's the Difference Between Versus and Versace?
One of the major differences between Versus and Versace is their price, but they are both popularly known for their excellent quality when it comes to quality. Both brands are similar in their shape and design. The Medusa head, the popularly known Versace symbol, can be seen on both brands.
Versus Versace was founded by Gianni Versace in 1989 and handed over to his sister Donatella Versace. Versus Versace was a diffusion line under the Versace brand, but this line was infused with the main brand. Versus Versace is focused on creating eye-wear, fragrance, accessories, and other luxury segments under the leadership of Michael Kors.
What Happened to Versus Versace?
While the Versus Versace brand was an incredible innovation, this diffusion line was short-lived. It was discontinued and integrated into the Versace Jeans Couture immediately after the Michael Kors Group purchased Versace shares in 2018.
According to announcements by Versace, this was done to enable the brand to focus on a specific range; the contemporary range.
The label, Versace Jeans Couture, to which the Versus Versace label was fused, was made for the younger audience. Its sole purpose was to provide young adults with affordable but stylish, classy, and high-quality Versace luxury.
Is Versace Made in China?
Most luxury brands manufacture some of their products in China because of their low manufacturing cost; however, Versus Versace is not one of them. Just as Versace products aren't produced there, Versus Versace doesn't. Versus Versace manufactures most of its clothes in Italy at every stage of the process. Only a few basic products, such as denim, are imported outside the country, especially in Eastern Europe.
How To Tell if A Versus Versace is Fake or Real
While the Versus Versace label has been discontinued, there's a slim chance you may still get some of its products in the market. To tell if a Versus Versace is fake or real, here's what you should do;
Check the stitching consistency for an authentic versus Versace product; the stitching is predictable and consistent, not wobbly. Also, feel the item to know if it is soft, smooth, and not coarse or firm.
Check the product's price; if it is too cheap, then it may not be real Versus Versace. You can check the price of genuine Versus Versace products on the website to know if you are being cheated.
Summary
Versus Versace is a secondary line of the world's leading luxury fashion brands, Versace, founded by the famous fashion designer Gianni Versace. It may not be as expensive as its Mother brand, but it offers luxurious fashion products that are classy, accessible, and more affordable.