How you see the Tommy Hilfiger brand depends on what angle you're looking at it from, apparently. The Hilfiger brand is versatile – that is, it deals in a wide variety of fashion goods, including suits, watches, bags, wallets, and shoes. Thus, it may not be considered a good brand in every fashion industry sector; it has its strengths and weaknesses.
However, Tommy Hilfiger is considered a premium brand and a generally good one – especially when it comes to accessibility. The brand has affordable products in all product lines, except for their bag collections, which are typically high-priced.
Is Tommy Hilfiger a Premium Brand?
Since not everyone can afford some of Tommy Hilfiger's products, it is safe to say it is a premium brand. If a brand is seen as a premium brand, it means its items are expensive; the higher the cost of a fashion item, the higher its worth. Tommy Hilfiger offers products in all price ranges, including affordable and exclusive ones, while maintaining quality.
Tommy Hilfiger sells well-designed, affordable, and sustainable products, even though people sometimes doubt the brand's quality. You may have heard one or two negative reviews about the brand pertaining to quality, one of which is failure to meet customer expectations. But, no fashion brand is perfect, luxury or not; even the mighty Gucci receives criticisms more often than not. Like every brand in the industry, Tommy Hilfiger has its audience, and those who thrash it are usually not its audience.
Tommy Hilfiger has great items in its collections, ranging from gorgeous bags to cool, high-class wallets. The brand doesn't focus on a single niche; it has a little something in almost every niche in the fashion industry.
What Does the Tommy Hilfiger Brand Produce?
Tommy Hilfiger produces a wide range of items spanning designer clothes, wallets, watches, and shoes. The brand has proven time and again that it is dependable when it comes to designer clothes that don't disappoint. The Hilfiger brand has a classic color palette that includes white, blue, and red – the crowd's favorite. It is the go-to brand for fashion items that are straight out of the 80s but also have a modern vibe.
The Tommy Hilfiger brand has expanded its product design range beyond the classics since its inception; it provides a wide variety of designer clothes. These clothes have a twist of the classic east coast style and trendy west coast style.
Tommy Hilfiger's designer clothes feature timeless designers that one can wear anywhere: parties, official meetings, or dinner dates. While the brand can't be considered a fast-fashion one, it produces pretty iconic and trendy attires.
Tommy Hilfiger produces watches from a Swiss company like most popular brands, and they are considered some of the best in the industry. Its slim-fit, tailored suits help hold the brand's reputation; the suits constitute some of the most preferred in the fashion world.
It produces sleek, versatile, and incredibly-comfortable shoes featuring universal designs. The brand has an extensive collection of bags, wallets, flip flops, sneakers, boat shoes, and different designs of women's shoes.
What Makes Tommy Hilfiger so Expensive?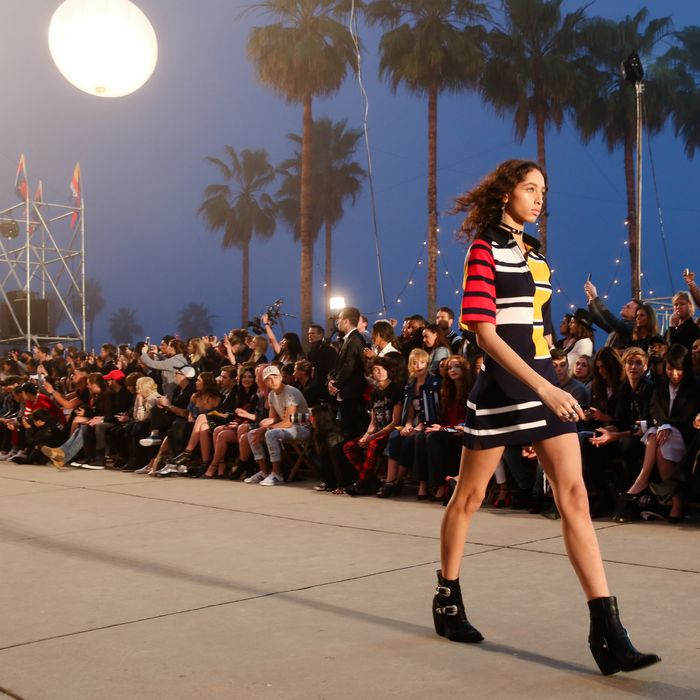 Besides being a premium brand, Tommy Hilfiger's products feature high quality; you could wear the brand's clothes for years. While many of its products are produced in China, the Hilfiger brand doesn't compromise on quality for anything.
Technically, The Hilfiger brand isn't expensive since its products feature materials like polyester, cotton, or wool. Nevertheless, they are more expensive than the average fashion brand because they transitioned into being an eco-friendly and sustainable brand.
Sustainable and eco-friendly items typically cost more than the regular ones because you are paying for an environmentally-responsible product. The cost is even higher because the fashion world has not fully adapted to becoming more eco-friendly.
Another reason Tommy Hilfiger is so expensive is that the brand shows status and wealth; whoever wears a TH product is considered wealthy. It can also say you have status; you can pay your bills and still have enough to spend on traveling and clothing.
Additionally, Tommy Hilfiger is the pioneer of the classic American cool style; the brand's product on you characterizes you as a fun, fashionable, and outgoing individual. The brand is patriotic, and Americans love patriotism; the brand's color scheme is even similar to the American flag. Meanwhile, celebrities like Gigi Hadid and Taylor Swift have worn Hilfiger products; celebrities influence people to buy from a brand.
Why Does Tommy Hilfiger Get So Much Criticism?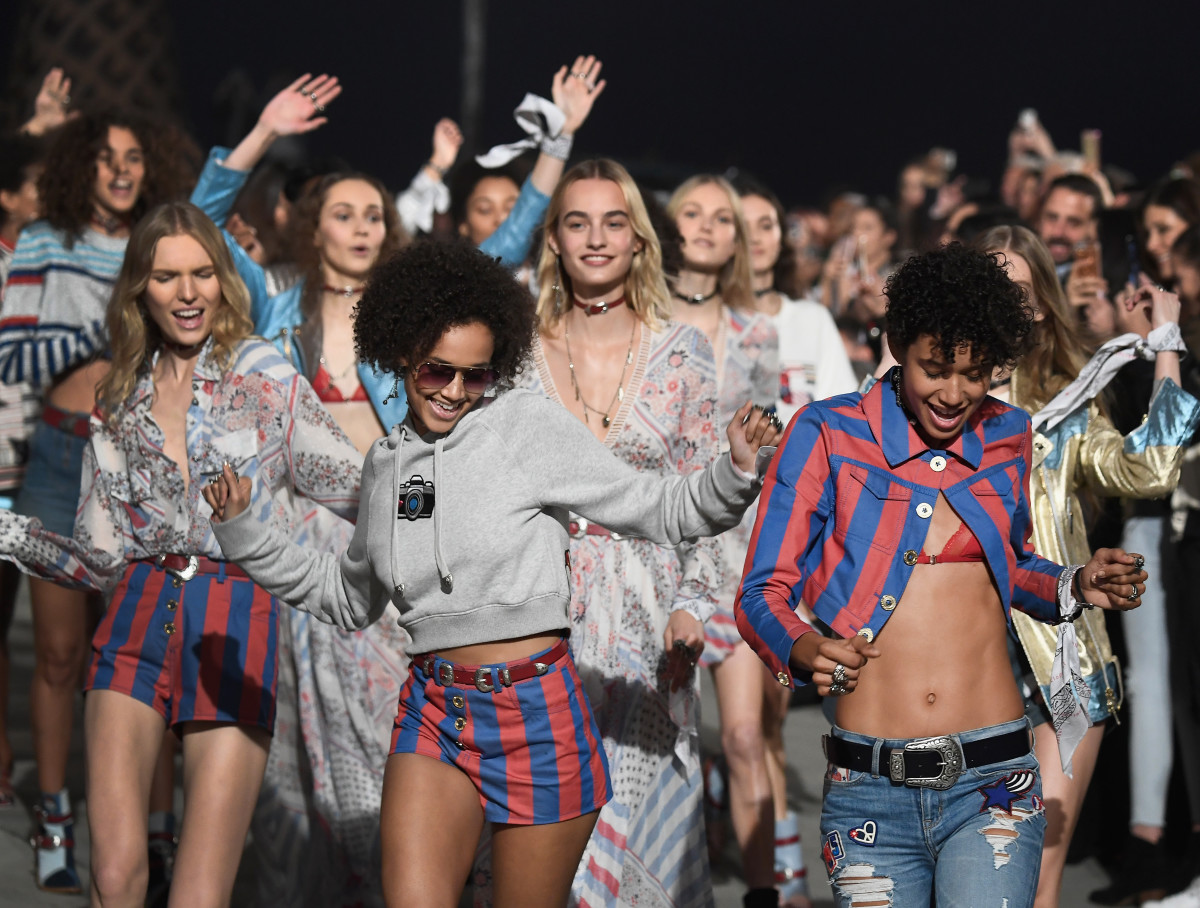 Tommy Hilfiger has undoubtedly had its fair share of backlashes in the fashion world, most of which are opinionated. For instance, the brand also gets counterfeited – that is, there are many Tommy Hilfiger knockoffs on the market. Obviously, these fake items won't feature the same quality level as the original, and whoever falls victim will suffer for it. Unfortunately, this knockoff experience has made many believe the brand's items are not of good quality.
But, you can't blame a brand for being so good that fashion pirates copy their style – and fail at it. Besides, most of the designer items you see on the market are dominated by knockoffs. You won't get the same quality of items from the same brand, especially if you get them from different stores. Many people have come across damaged or decayed products with the Tommy Hilfiger logo, making them think low of the brand.
Every brand has knockoffs, and Tommy Hilfiger is just one of many; you can't blame a brand if you bought a replica. That's why knowing how to authenticate an original designer item from its fake is crucial.
Conclusion
To one person, Tommy Hilfiger is a good brand; to another, it isn't. Verdict on the goodness of the Hilfiger brand is subject to taste, preference, and several other factors. Tommy Hilfiger is generally a good brand because it offers designer fashion items of great quality, including comfortable shoes, timeless watches, and classic apparel.
Tommy Hilfiger items are eco-friendly products created to sustain, so in our world, that is good.