Guess is a combination of the epitome of fashion, elegance, and class; it is one of the most recognizable brands. The high-fashion brand is known globally for its variety of dazzling accessories, out-of-the-box watches, denim, and beautiful apparel.
Guess majorly manufactures clothing, watches, footwear, accessories, jewelry, and fragrances; its jeans and watches are popular among young people. The Guess brand is regarded as the pioneer of the lifestyle market of designer pieces.
Guess isn't only focused on making apparel; it produces magnificent timepieces featuring impeccable designs. It has straight goals for its commitments that ensure integrity, consistency, and uncompromising quality.
Why is Guess a Good Watch Brand: Four Reasons?
Guess is appreciated by its customers because it always delivers; it never disappoints its customers. In its over thirty years of business, Guess has been known to produce only high-quality clothing. Below are four reasons why Guess is a good brand:
In its bid to make quality fashion, Guess doesn't lose sight of what matters: quality. While the brand's watch line may not be the god of intricate mechanical movements, they are tough – too tough to ignore. Guess watches have Quartz movements complemented with dazzling looks and designer styling. Guess holds a firm position in the timepiece industry because of its watches' craftsmanship, mechanics, design, and functionality.
Guess's watches are among the best in the watch industry; they have always been known for their high-end fashion statements. Guess watches are designed to withstand tears and prolonged wear; they are more than just fashion wear. The brand's dedication to making high-quality functional and durable movement technology makes their watches exceptional. They come in leather or stainless-steel body with an intricate styling with sapphire or crystal rhinestones.
Guess watches feature a precision accuracy that would catch the fancy of any fashion enthusiast and lover of elegant timepieces. Their featured Japanese movement technology guarantees accuracy at the utmost level. Guess watches generally have an appealing outlook with positive consumer ratings globally.
Guess is a trustworthy brand that stands behind its products, which is why it offers a two-year warranty for US-based customers. The brand has repair and replacement services for its watch models that malfunction or have defective units within this period.
Is Guess a Popular Brand?
Guess is one of the fashion industry's most popular brands, even after thirty years. The brand has always been a highly popular global lifestyle brand with a wide range of accessories, apparel, and denim. Guess has a strong presence in the United States and Europe and a thriving presence in over eighty countries worldwide. Despite the controversy Guess's campaigns generated in the feminist culture over the years, the brand is still as popular as ever.
It is not often you see a brand that maintains relevance, especially in today's day and age. However, Guess has stuck its roots in the fashion world, and it continues crafting envied high-fashion pieces.
The brand's jackets featuring embroideries and the denim Guess dress remain recognized staples in different parts of the world. Guess is as popular with women fashion enthusiasts as with the men, and with the older generation as with the younger.
How is Guess a Luxury Brand?
Guess is a quite expensive brand, which is a key criterion for determining whether a brand is luxurious or not. However, when deciding the luxury status of a brand, we also have to consider those who wear it. In most cases, when a celebrity is seen wearing a particular brand, the brand is automatically assumed to be luxurious. While these celebrities may not be officially endorsing the label, wearing it in public creates positive marketing for the brand.
Popular celebrities have been seen wearing a Guess product, including Kendall Jenner wearing a Guess t-shirt in Beverly Hills. Peyton List, a Disney Channel star, has been spotted wearing a Guess designer jumpsuit. Lele Pons has been seen rocking Guess Perlina Caged Sandals worth $100 while on a shopping trip. Other celebrities like Vanessa Hudgens, J Lo, Jade Thirwall, Hayley Williams, and many others have rocked Guess at one point or the other.
It is also worth pointing out that Guess items are not all run-of-the-mill products. Guess sometimes collaborates with a fashion designer who creates a limited or one-off fashion line that's more expensive than the standard Guess line. These reasons are why Guess is c
onsidered a luxury brand, even if its luxury status is not top-tier. The brand's products command high prices, are appreciated by celebrities, and Guess releases exclusive products once in a while.
Is Guess Worth Investing In?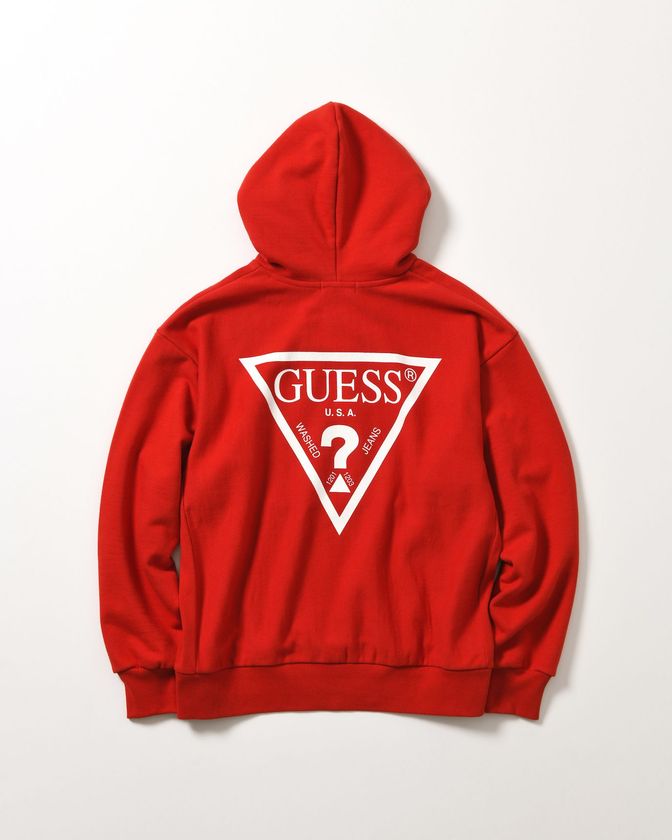 If you need quality fashion pieces with the luxury status and without the eye-gorging price, Guess is a good choice. Guess's high-quality products feature impressive durability, functionality, and overall excellence that make them worth the investment.
You can wear Guess products for years and not feel like you're wearing an outdated fashion piece. That's because the brand is constantly and consistently developing new, fashionable, and functional men's and women's styles.
Guess's clothing is designed with careful attention to detail, ensuring that its wearer looks great wearing it. The Guess brand has a wide range of men's and women's apparel and accessories, as well as children's fashion pieces.
Whether you are looking for a great outfit for a night out or stylish everyday wear, you can find it with Guess. The dresses are beautiful, and their prices are reasonable, making all of this worthwhile.
You often wouldn't need to worry about spending exorbitantly on Guess's products because its items are relatively affordable. Guess items are made from high-quality materials like cotton, leather, and denim that don't wash and wear very easily. The brand's jeans are manufactured with materials that can withstand several washes without shrinking or losing color.
Conclusion
Guess is loved, appreciated, and preferred for different reasons: high quality, reasonable prices, functionality, and so on. The iconic brand is known for its elegant and antique taste and is praised for its manufacturing and merchandising expertise.
Guess products will stand tall in the fashion market where quality and style are concerned. Guess is a good and popular brand for jeans, dresses, essentials, coats, bottoms, underwear, and more for women, men, boys, and girls.