Anne Klein is a popular fashion label that has been in operation for decades now and is known for quality pieces. The brand is well known for selling various women's fashion items, including jewelry, shoes, dresses, watches, handbags, and coats.
Anne Klein's clothes are loved for how good they look and feel and how affordable they are. The brand is known for quality and great-looking, classy, and comfortable products that classify it as high-end.
Anne Klein is a brand trusted for the credibility of its products. The materials used in making its wide variety of fashion items are sourced from the best suppliers. Anne Klein is a good go-to brand for classic and feminine styles.
Why is Anne Klein a Good Brand?
Only a few brands remain that one can rely on, thanks to the ever-changing trends in the fashion world. Anne Klein is one of those brands; the brand, though almost five decades old, is still going strong. One reason the Klein brand is popular is the reputation that has earned it awards and always getting positive reviews online. If anyone hated Anne Klein's products, you'd hardly find them – the good talks far outweigh the bad.
Another reason why Klein is good is that it is affordable. The Klein brand offers high-worth products at affordable prices; the items will give you your money's worth. With Klein, you know what kind of product you're getting; everything from the shoes to the clothes is good quality. No one wants to spend huge money on clothes only to be able to wear them for a few months. Klein's clothes, and everything else, are designed to withstand consistent wear.
One reason people love the Anne Klein brand is that the brand has a little something for everyone. Whether you're looking for casual clothes to professional dresses for special occasions, Klein has it. The brand's wide variety of styles ensures that no one has trouble finding what matches the occasion.
Is the Anne Klein Brand Luxury?
While the Anne Klein brand is regarded as one of the best designers worldwide, it isn't considered a luxury brand. Fashion enthusiasts believe the brand doesn't fit as a true luxury brand because most people can afford it. A brand is termed "true luxury" when its items have prices through the roof – prices that only a few can afford. Anne Klein offers high-end fashionable items that women can wear and be proud of, but they're too accessible to be luxury.
In her time, the founder of the Klein brand, Anne Klein, was applauded for changing the face of women's fashion. She received credits for altering how women dressed by incorporating men's wear into feminine fashion. She did this to ensure the modern woman can derive independence and confidence from what she wears. The affordability of her products dropped her out of the luxury race, but the items themselves are luxury at their cheapest.
Quality and exclusivity are two other factors that determine whether a brand is luxury or not, which Anne Klein possesses. While the products are not all-the-way exclusive, they are undoubtedly high quality. Anne Klein specializes in female clothing and other fashion items, including shoes, bags, and watches. The brand keeps growing in leaps and bounds, standing the test of times.
Are Klein Watches Any Good?
Klein is a good watch label offering a sophisticated collection of beautifully-designed and excellent timepieces. Klein's watches are outsourced and produced in the US and feature great styling – and they come with a warranty. The watches aren't luxury pieces, so they are not as pricey as luxury timepiece brands in the industry. Nevertheless, luxury or not, the watches are irresistible and fit whoever uses them perfectly – and their affordability makes things even better.
As far as quality goes, Klein's watches feature good quality; they are made with stainless steel and ceramic. The watches' faces are protected from damage thanks to the mineral crystals present, and they are water-resistant. Furthermore, the electronic timekeeping line of Klein's watches requires little maintenance. The watches are very fashionable and considered durable for long-term use; they are built to survive being worn daily.
The fact that Klein's watches come with a warranty makes them the ideal and perfect fashion product to own. Klein has about two hundred models of feminine wristwatches on sale that women can wear for any occasion. The brand isn't solely a watch brand, but that doesn't mean it cannot offer quality timepieces. But, despite being longer in timepiece manufacturing than Michael Kors and the rest, it is one of the most underrated watch brands.
Are Anne Klein Products Any Good?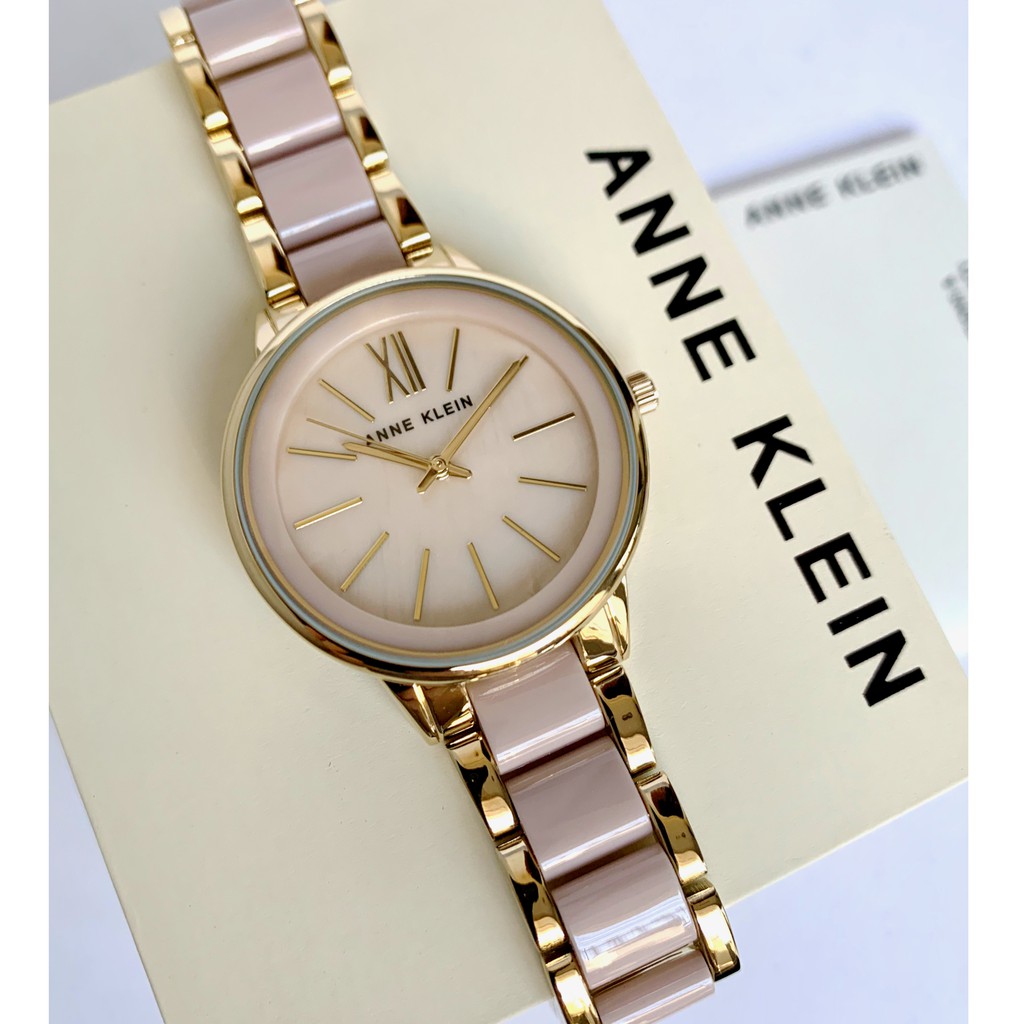 Klein isn't majorly a watch brand; it makes other products, and it makes them good. For example, Anne Klein's bags feature exceptional quality that can easily go for more than the price they are sold at. The bag's size is perfect, not too heavy, and easy to clean; it features spacious exterior and interior pockets. The pockets are strategically placed to make it easy to reach for whatever you put there.
Klein's shoes are well known for their comfort and softness, and they feature a vibrant color with gold details. The shoes combine style with elegance and grace; they are undoubtedly worth more than they are sold. The brand's coats feature a flattering tapered waist and double-breasted buttons, classic and fitting on any attire. Klein's coats are such that you can wear them without feeling like you're in an oversized dress.
Klein's dresses are some of its most magnificent pieces, especially because they fit into any occasion effortlessly. Match with a stunning necklace, and you can wear a Klein dress to a concert; remove the necklace, and you're set for the workspace. The dresses are knock-out, comfortable, classic, and stylish while maintaining a simple, exotic flair.
Conclusion
Anne Klein is a good label for a wide variety of fashion products, including watches, shoes, dresses, and bags. The brand is almost five decades old, yet its quality hasn't dwindled over the years. Maintaining glory is difficult for fashion brands, so we give it to Anne Klein, who impressively managed it. The brand isn't luxury, but its products can very well pass off as luxury pieces with their unique and high-quality styling.