Introduction
There are only two trainer styles that matter right now. The chunky dad trainer, and its cousin – the sock sneaker. If you, like many other IT girls, love your sock boots, you're going to love the athleisure version.
When you hear the name Balenciaga, sneakers probably springs to mind. The brand has positioned itself as one of the most innovative and popular designers in the footwear scene.
Balenciaga's Speed Sneakers first debuted in 2016. The kicks that were originally designed for men were an instant hit, and now are a fashion staple for all gender identities. They're the coveted shoe of choice by some of the most influential names including Kylie Jenner, Hailey Bieber, and Gucci Mane.
If you're desperate to get your hands on the sneaker – but are struggling to think up ways of how you'll actually end up styling them. Fear not. We've curated a list of the three best ways to style the Balenciaga Speed Sneakers.
The Speed Sneaker
The Speed Sneakers are probably the most practical, and comfortable pair of footwear you could imagine.
You can recognise the sneakers from a mile away. They're easily identified by their knit uppers, and hyper-sleek silhouettes. Most look, quite literally, like thick socks with rubber soles attached.
The Sports-Luxe Trend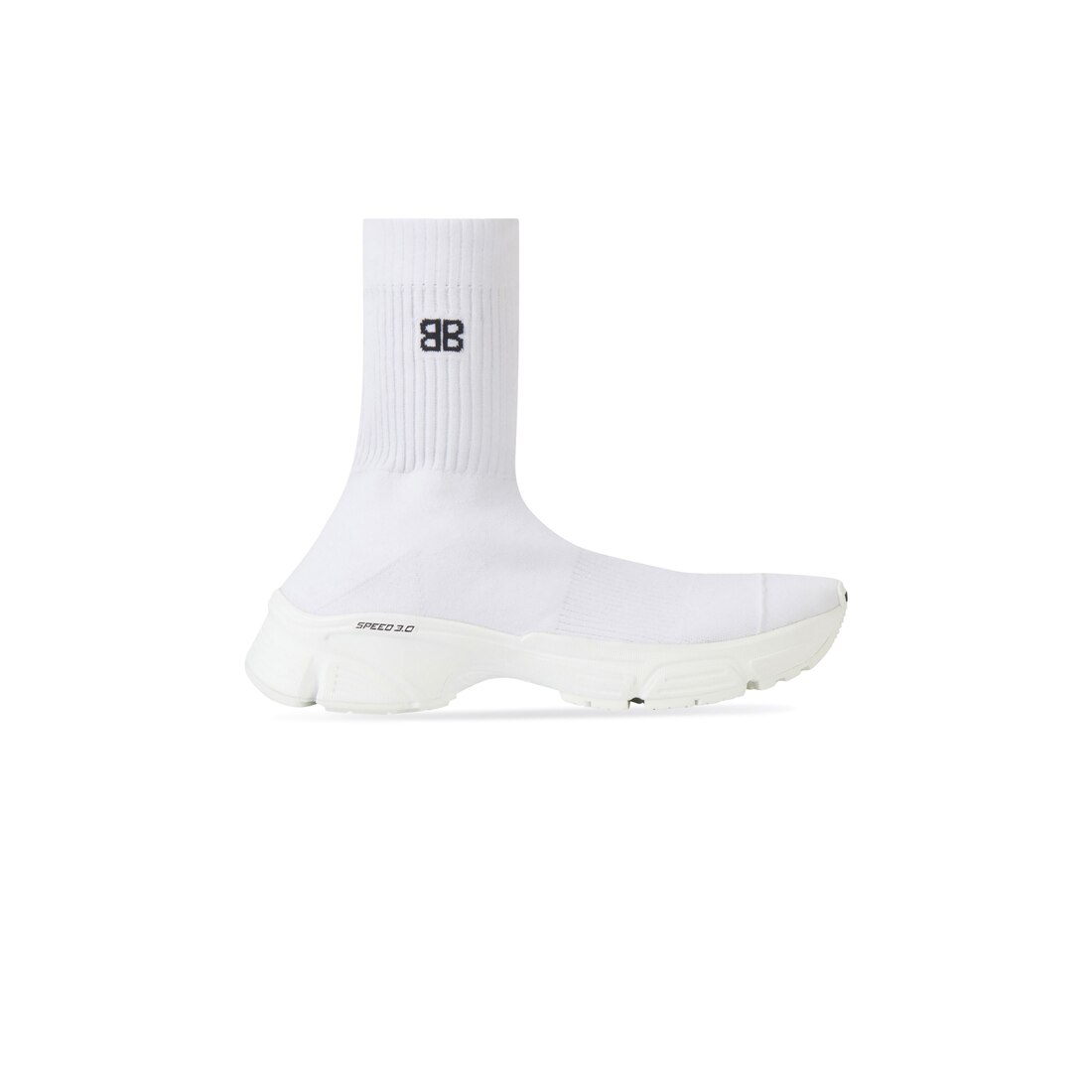 Surely, if we're pairing our Triple S' with our dresses then the Speed Sneakers are the next best thing!
For all of us sporty gals, the Speed 3.0 Trainers in white are a perfect choice. And when it comes to styling dresses – white trainers are usually the go-to.
This Alexander Wang Stretch-Knit body-con is the perfect mix of luxury and sport. The design was inspired by a t-shirt shape, yet has a slim fit to hug your curves in all the right places!
For this trend accessorising is simple – we love seeing layered necklaces and a chunky pair of hoops.
The Athleisure Trend
It's finally acceptable for us to wear our gym gear on a daily basis. Whether it's running errands, doing your weekly grocery shop, or going for a coffee date – we're pretty much all hooked on this trend. I mean, who wouldn't want to throw on comfies, that are also so stylish at that.
Pairing sock sneakers with the athleisure trend makes an outfit look seamless! For this trend, we recommend the OG Balenciaga Speed Recycled Trainers. This monochrome style retails for $825, and features a black sock with a white embossed logo, married together with a white sole.
T/ALA is the sportswear brand of the moment and has everything you need to create an Instragram-worthy fit.
The Nava Ribbed Leggings are known to fit like a dream, and are so versatile! Pair with the Sports Club Zip Through Hoodie, and complete the look with a longline Puffer Jacket (we love this glacier grey toned one) to embody modern-day street style.
Style with your go-to denim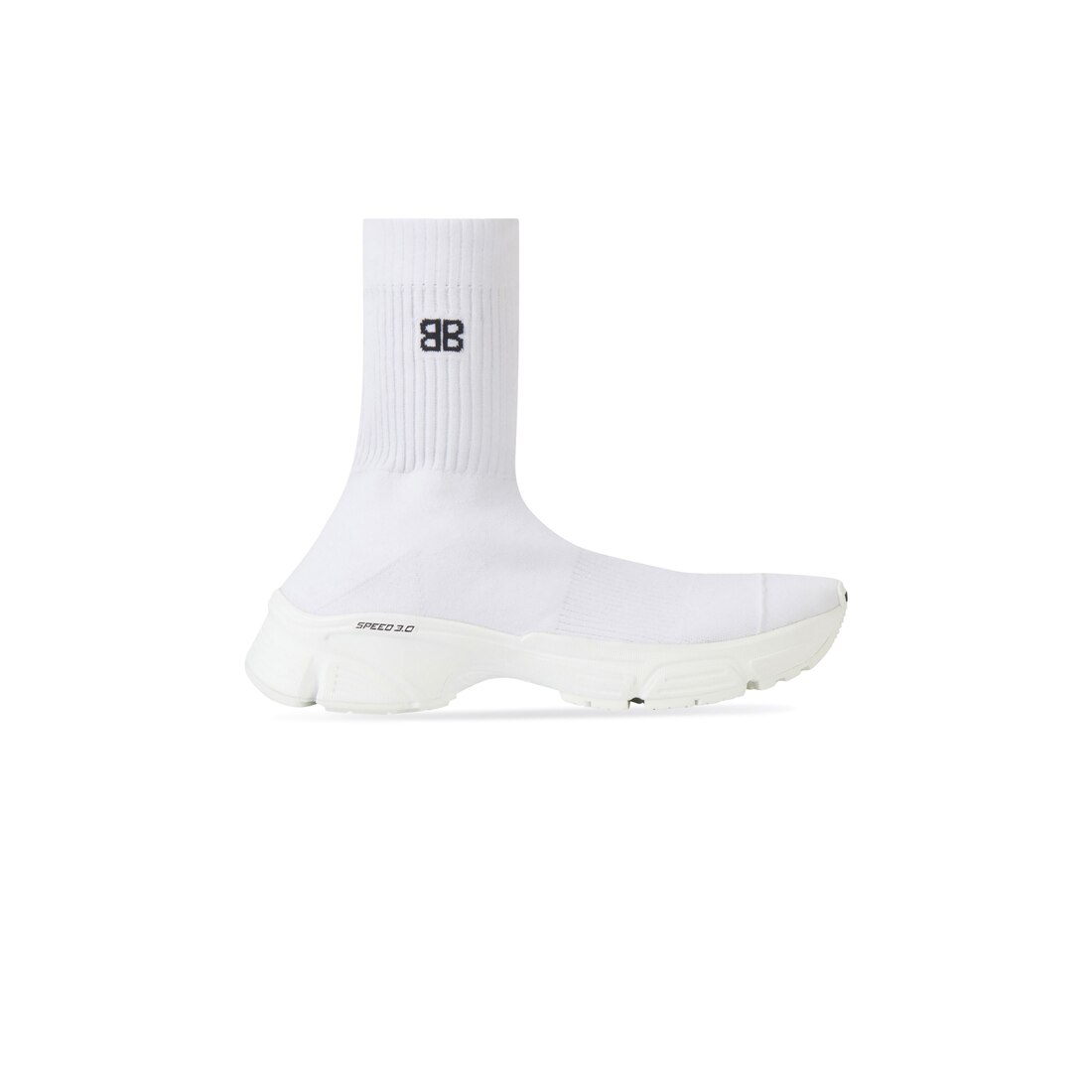 You can absolutely never go wrong with a pair of denim jeans.
For this trend, we just had to choose the baby pink Speed 3.0's. ​ If you're not one to typically play around with bold colours in your wardrobe, opting for a coloured sneaker is an easy way to add visual interest and a pop of colour.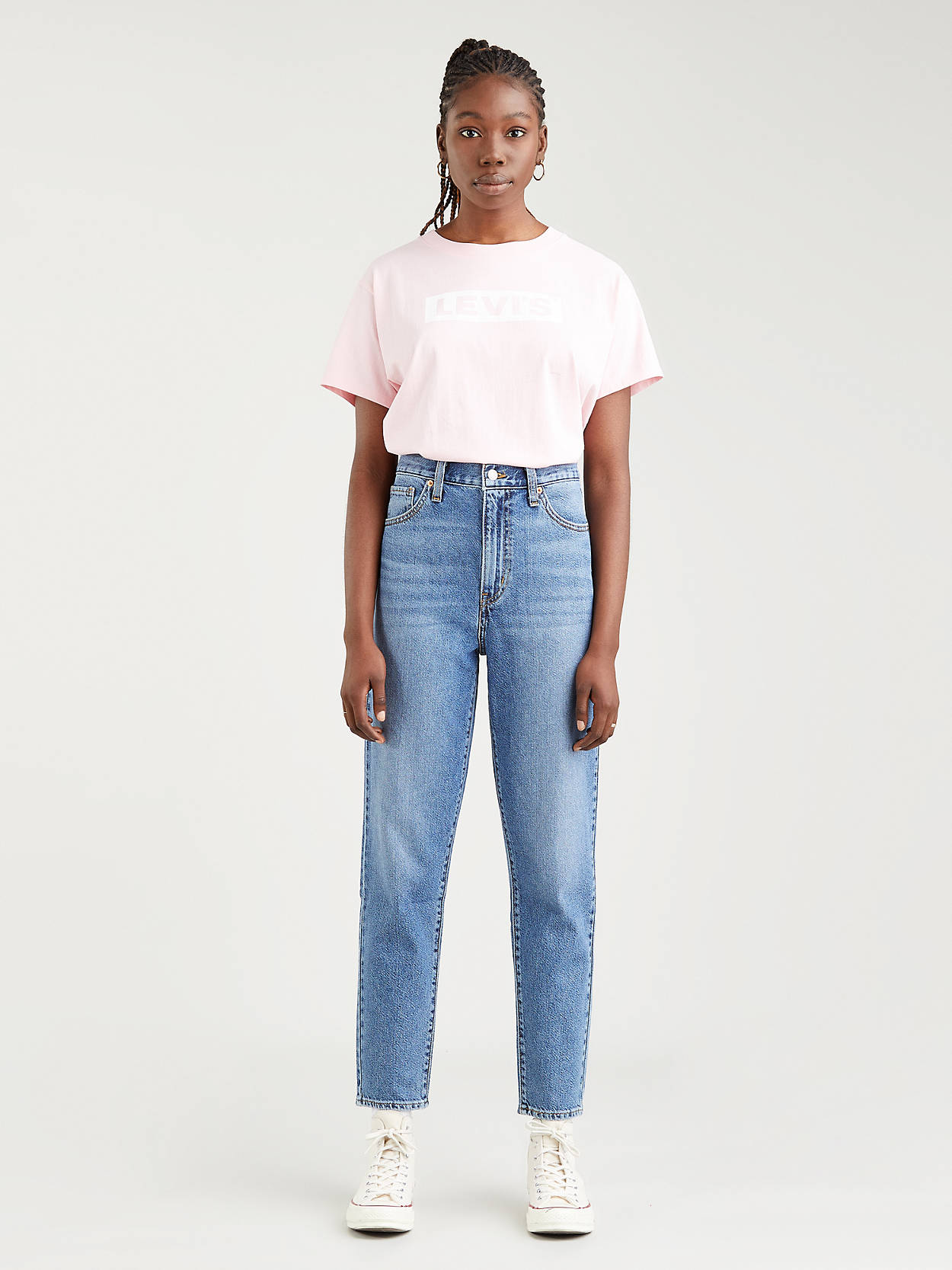 You can never go wrong with a pair of mom jeans. If you don't own a pair of jeans – we've got your back. Levi's are the sovereign of denim, and their high-waisted Mom Jeans are a coveted piece of clothing known to last a lifetime.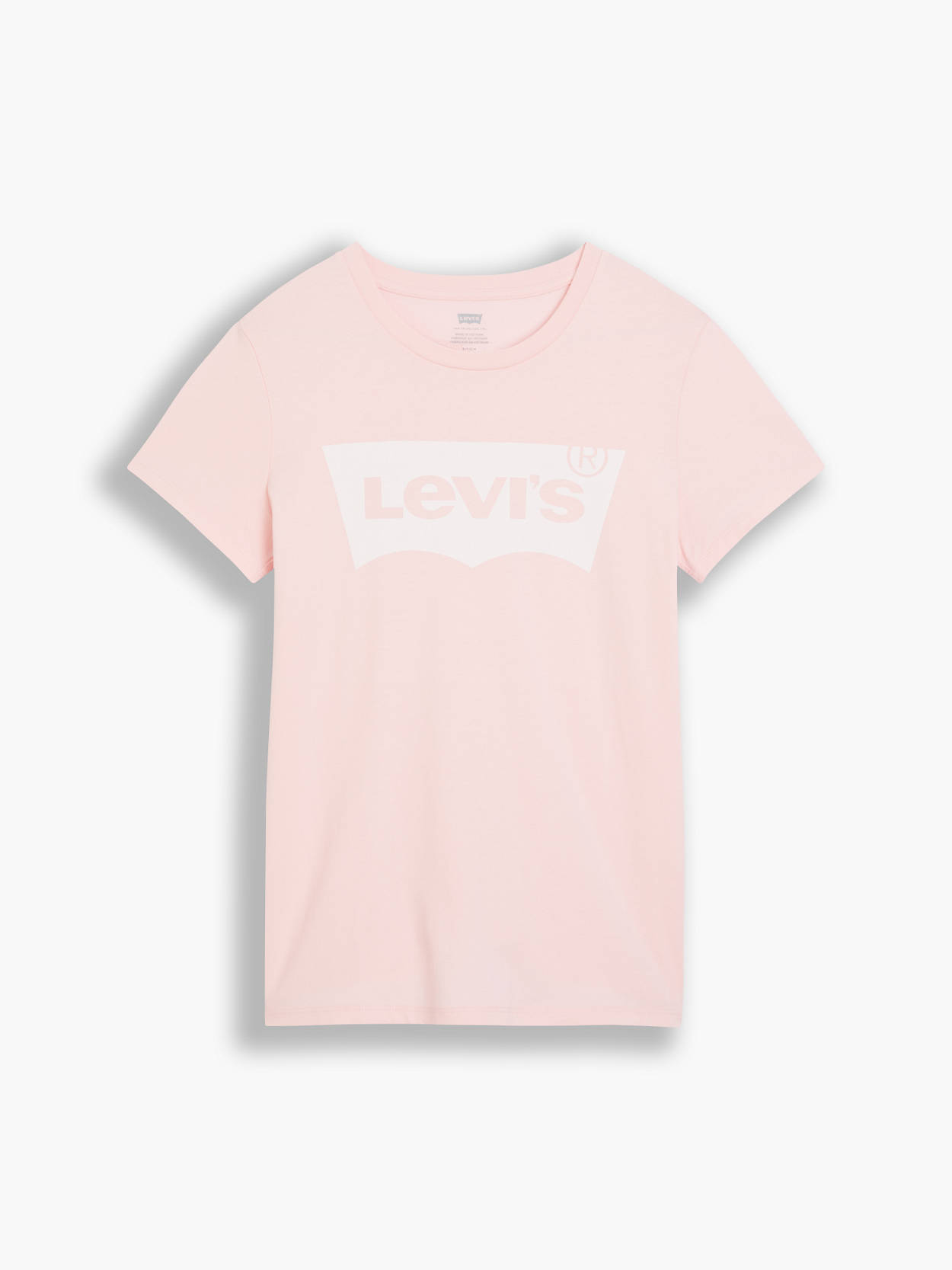 You can pretty much pair jeans with anything – but at-shirt is always a fashion favourite. Levi's actually have a baby pink t-shirt with their logo embossed in white. Pretty perfect match right?
Summary
So, that's our round-up of how to style the Balenciaga Speed Sneakers.
They truly are the next best thing to our coveted sock boot. I mean, who doesn't wish they could throw on a pair of sneakers for a night on the town?
If you're the type of person who exclusively wears dresses, but is dying to get their hands on a pair of the Speed Sneakers – you still can! There are tons of sports-inspired dresses on the market, and the Alexander Wang one we picked out is a great silhouette to take inspiration from. This trend is easy to accessorise, throw on a pair of chunky hoops, and necklaces, then you're good to go!
The Athleisure trend is not going anywhere! And we're so thankful for that. Comfies every day? Yes, please!
Pairing your Speeds with a pair of leggings create a seamless silhouette – pair with your go-to hoodie and a long-line puffer coat to be on trend this season.
When all else fails – you can always rely on a handy pair of denim jeans. They're comfy, durable and so easy to style. We recommend pairing with a t-shirt.
To check out more Speed Sneaker styles, check out Balenciaga's site.