Hermes offers a unique and extensive range of colors for their items, as with huge and unique leather ranges. The two common colors are the rouge de coeur and rouge casaque birkin bags. Both rouge de Coeur and Casaque are red, but in different shades of red; Rouge Casaque is a deeper shade than de Coeur. Rouge Casaque comes in Epsom leather and is known for its durability, scratch-resistant surface, and structured look.
Meanwhile, rouge de Coeur comes in Togo leather, less structured and more casual. The rouge de Coeur is perfect if you're looking for a casual everyday bag. If you want a more formal and corporate look, the rouge Casaque is a perfect choice.
Rouge de Coeur vs. Rouge Casaque: Which Should You Go For?
That depends on how you want your bag and how you intend to use it. Rouge de Coeur features a less structured look and is best if you're putting on casual clothing, like a jean and a top.
On the other hand, Rouge Casaque is the perfect red, with a more structured look, and not well-suited for casual clothing. You can take Rouge de Coeur pretty much anywhere, to a social gathering, family function, or just out.
However, Rouge Casaque's structured Epsom look can only enter more formal gatherings, like a meeting with the president. Most people prefer the rouge de Coeur's Togo leather and would choose it over Casaque any day and any time.
Besides, we believe that Epson leather is better in structured bags like Constance or K Sellier. But, some people prefer the rouge Casaque, believing it to be a classic with richer, deeper, and more mature color.
It all comes down to what shade of red you prefer at the end of the day. For some, Rouge de Coeur is too bright, and for some Rouge Casaque is too deep. Meanwhile, some people prefer Casaque's Epsom to de Coeur's Togo, and vice versa.
What Other Colors Does Hermes Come In?
Hermes has a wide range of colors from deep violet to cherry red and ballerina pink to sapphire blue. Their library of colors is kaleidoscopic and as awe-inspiring as its wide array of leathers.
Some of the colors in Hermes' collection are peculiar to the brand, like the Rouge Casaque and Rouge de Coeur. Hermes handbags are typically fluent in the label's color language; each shade has a name and a dedicated following in some cases.
Hermes colors include permanent noir, gold, Etoupe, and regular colors like Rouge H and Parchemin. The brand also has some signature exotics, which are bright, jewel-like colors and considered classic and record-breaking neutral.
The exotic colors include Himalaya, Rose Bubblegum, and Emeraude. Then, there are the label's sought-after classic shades, which it introduces each season. These are unpredictable, gain pretty instant hits, and accelerate quickly in price on second-hand markets. Sometimes, they even return in later seasons, and, sometimes, they simply don't take off.
The sought-after shades include the pinks and blues and pale pastels. Understand that the leather dyes in an unpredictable and unstable way, bringing about subtle differences in the color application of each batch.
What is Hermès Rouge De Coeur?
Hermes Rouge de Coeur is considered the most vibrant lipstick-red color among all the label's colors. The color is excellent in Epsom, featuring sleek architecture and gorgeous vibrancy. The Rouge de Coeur is especially sophisticated and modern with very stylish and fresh Palladium hardware.
Birkin Rouge de Coeur comes in an ideal 30cm size that you can carry from morning to evening. It is as perfect with a little black dress and heels as with jeans and sneakers.
For example, Hermes Rouge de Coeur Birkin bags come in a full set, featuring keys, a lock, a sleeper, rain protector, clochett, and box. Rouge de Coeur is perfect if you need a sexy lipstick-red Birkin bag that will turn heads everywhere you go.
We believe everyone needs the divine touch of a Rouge de Coeur in Togo and how it absorbs and reflects the color.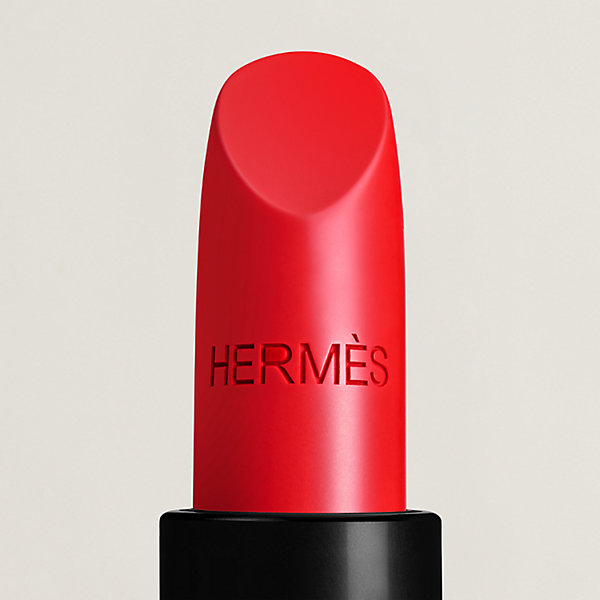 What is Hermès Rouge Casaque?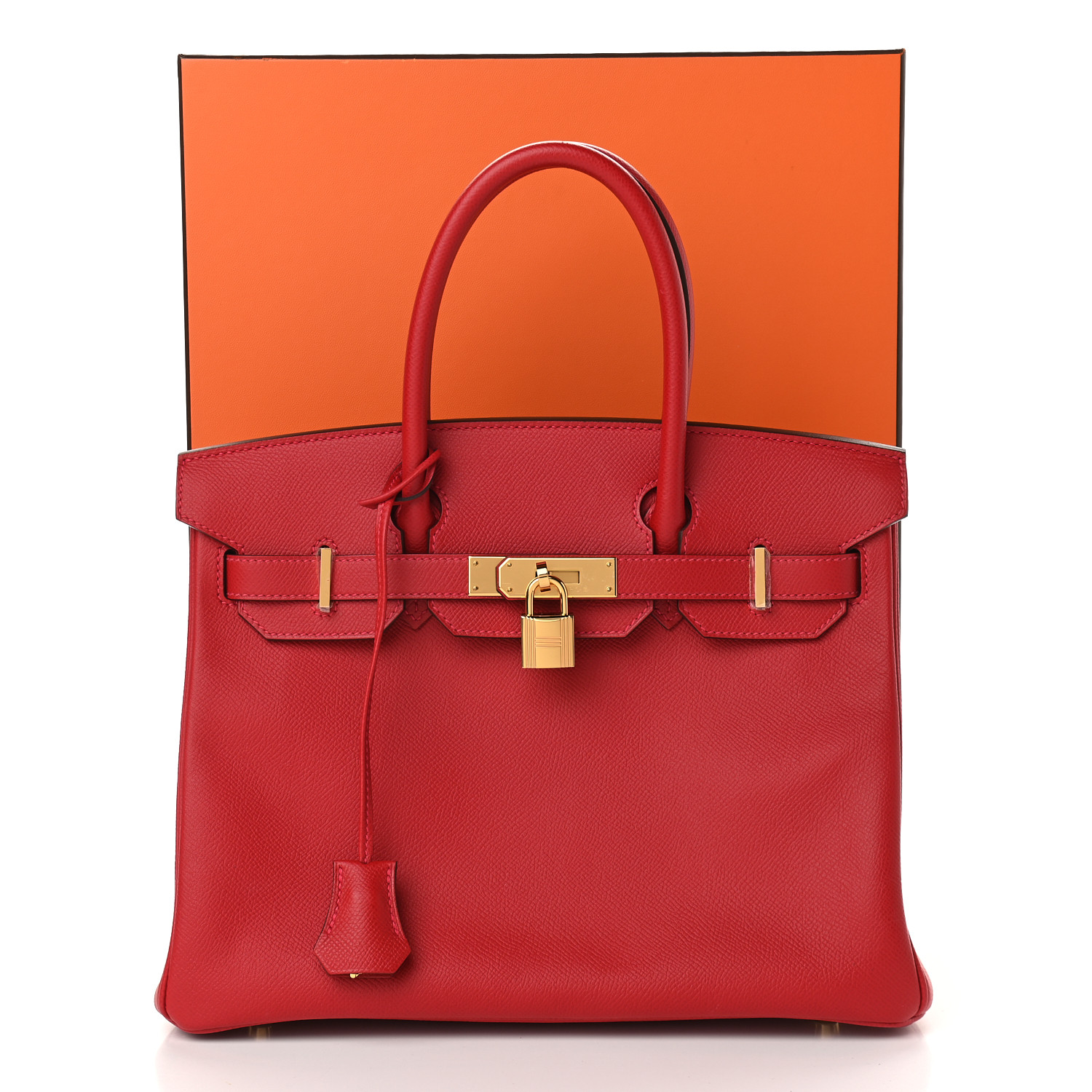 Rouge Casaque is a classic, mature, and sophisticated deep shade of red that everyone should have in their collection. The color shade Rouge Casaque comes in is characterful, dense, and radiant, evoking clothing jockeys wear.
The color is slightly darker than the Rouge Tomate, which is tomato-red. Rouge Casaque comes in Togo and Epsom leather, a well-structured and regally-standing material. It is the most coveted and perfect shade of red made from Hermes; it is a limited edition.
If you're buying a Birkin in Rouge Casaque, for example, you'll find it the ultimate lipstick red. It is considered the best red ever produced with its gorgeous vibrancy and Palladium hardware accent.
Rouge Casaque is ideal for the contemporary fashionista who loves platinum fashion products. We especially love this color for its stain-resistant and low-maintenance scratch properties.
How Can You Choose Between Rouge de Coeur and Rouge Casaque?
If you are buying from Hermes for the first time, we suggest starting with a classic color that will last in your wardrobe. Rouge Casaque is typically more scratch-resistant than de Coeur, but its durability depends on the leather. Both colors are less likely to fade in a short while, you know, thanks to the high-quality status we know Hermes with.
Meanwhile, if you're looking for a 70's or 80's style, you'll get more limited options than with a contemporary bag.
Hermes bags come in six timeless in-demand tones: black, dark green, red, navy, brown, and cream or beige. Rouge de Coeur and Casaque fall under the red tone, with the de Coeur being brighter.
If you're not much of a bright color fan, you may want to avoid the de Coeur – because it is bright. But, de Coeur is perfect for casual and formal clothing, whereas Casaque is best suited for formal attire.
Conclusion
The most glaring difference between Hermes Rouge de Coeur and Rouge Casaque is their shade of red color. Where de Coeur features a sexy-bright lipstick-red color, Casaque is a rich, deep, and characterful deep tomate red color. Rouge de Coeur is a great choice for bright color lovers and best-suited for casual clothing. On the other hand, Rouge Casaque's well-structured look makes it best suited for corporal dresses, like a suit and heels, and for formal gatherings.